WYNDHAM GRAND ISTANBUL LEVENT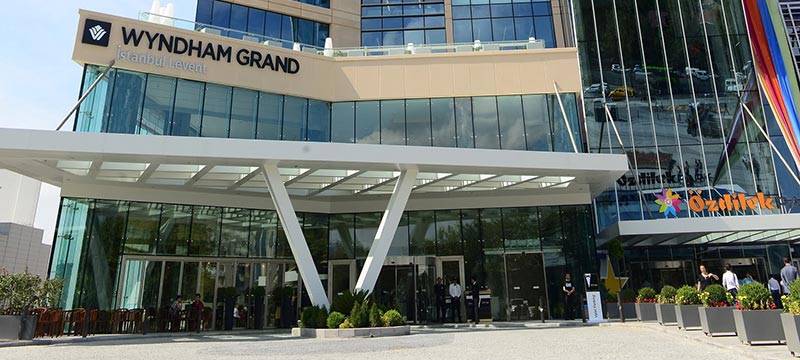 Located on the European side of the ancient city of Istanbul in one of its thriving business districts, the Wyndham Grand Istanbul Levent stands as a beacon of wellness and productivity. Guests will discover unparalleled luxury within our doors, from conveniences such as indoor parking and a heliport to a 5,500-square-meter spa, 2,400-square-meter outdoor fitness area, as well as indoor and outdoor pools.
Enjoy the upscale design and contemporary comforts of 389 rooms and suites, which offer dazzling panoramic views of Istanbul.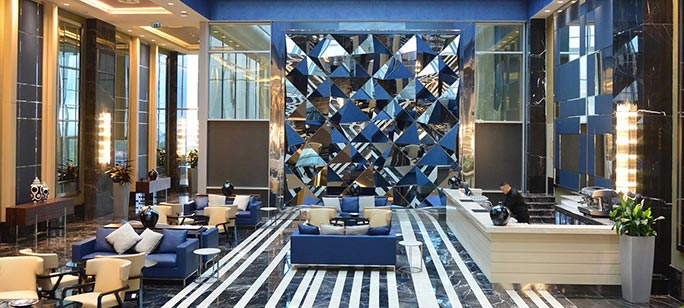 With 7,897 square meters of artfully designed space across 23 venues, you will discover the perfect setting for your meeting—whether it involves 50 sales team members or 1,200 convention attendees.
Each of meeting spaces offers sweeping views of the city through floor-to-ceiling windows that infuse the room with natural light. Many also include private terraces where guests can step out for fresh air.
Location is in the heart of the city—home to Turkey's tallest skyscraper—puts you steps from international corporations. Hop on the train at the Levent station for direct access to the cultural hub of Taksim Square and magnificent historical sites such as Dolmabahce Palace, Topkapi Palace, and Blue Mosque.